Not all custom home builders have designers on staff dedicated to their company, but J&J Custom Homes does. This is a huge advantage to you as a homeowner due to streamlined communication between the contractor, subcontracts, and the homeowner.
Together they offer:
Guidance and recommendations every step of the way
Faster project completion
Increased collaboration
Cost savings
What Can You Expect From Working With a Custom Home Designer?
First, you need to do your research and have some things ready for your designer. You should have a general budget that you would like your project to stay within. Have an approximate timeline you'd like your project to be finished by, but work closely with the company on this to make sure it is feasible. Next, gather inspiration! Pinterest and Houzz are great places for gathering design and home inspiration. Save as many pictures as you can and show your designer when you meet with them. Then, determine your must haves and non-negotiables. Be clear to your designer about your expectations. Designers want to make sure your home is something you love to see every day. Doing all of these things can assure you that your designer will serve you the absolute best they can.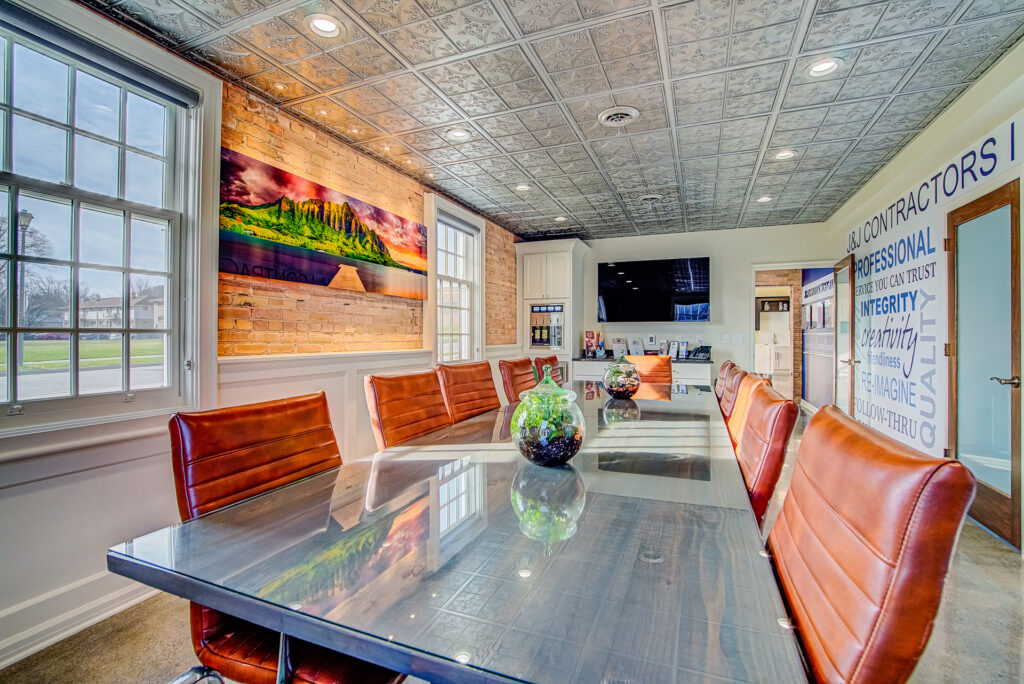 What Are the Next Steps With a Custom Home Designer?
Up next you'll need to select several times to meet with your designer. For a custom home there can generally be 6-10 meetings as part of the custom home creative design process. First is usually the exterior finishes such as the garage door style and color, front and side door finishes, windows, siding, roof. It is also during these meetings that you'll make choices related to concrete, landscaping, and more.
Next you would meet for cabinetry selections as they have the greatest overall lead time and are a big component of the home that many things are built around. During this meeting you'll review the layout of the cabinets, discuss any accessories added, and how you can plan to use the space. Then the nitty gritty, such as what finish, wood species, and crown molding you are looking for.
Then you'll schedule the following meetings for things like millwork and doors, paint, door and cabinetry hardware, flooring, fireplace details, stair parts, countertops, electrical, plumbing, and more.
This can all seem very overwhelming, which is why it is so great to go with a company that has designers on staff. Your designer will help you every step of the way to create a seamless, stress-free experience. Which will result in your beautiful dream home!
If you are ready to learn more, reach out to our custom home experts so they can help you plan your dream home.