Our roots run deep, and we're proud of that. Owner Jason Cyborowski has been involved in almost every aspect of building since before he was old enough to drive a car. He worked side by side with his father roofing, siding and doing repairs. Over the past 35 years Jason has taken that knowledge and experience and grown J&J Contractors from not just exterior remodeling but also expanded into interior remodeling. His personal philosophy of never stop improving, never stop finding ways to better yourself led him to the next natural step in the home renovation process – J&J Custom Homes. We are proud to be a second generation family owned and operated company.
Family and community involvement are defining aspects of Jason's life. Not only is he president of J&J Contractors and founder of J&J Custom Homes, he is also Greendale's Village President, but also serves on several boards in the community, and volunteers his spare time for coaching and community events. The Greendale community is truly near and dear to his heart. Our headquarters are located in the heart of Greendale, having restored the vacant, original police and fire building. Keeping elements historically accurate while blending aesthetics to create a modern showroom and office space that houses both growing companies. When not working on homes or to better improve his community, Jason can be found spending time with his wife and four young daughters. When he is not coaching their basketball or baseball teams, he can be found in the stands at their cheer competitions loudly cheering them on.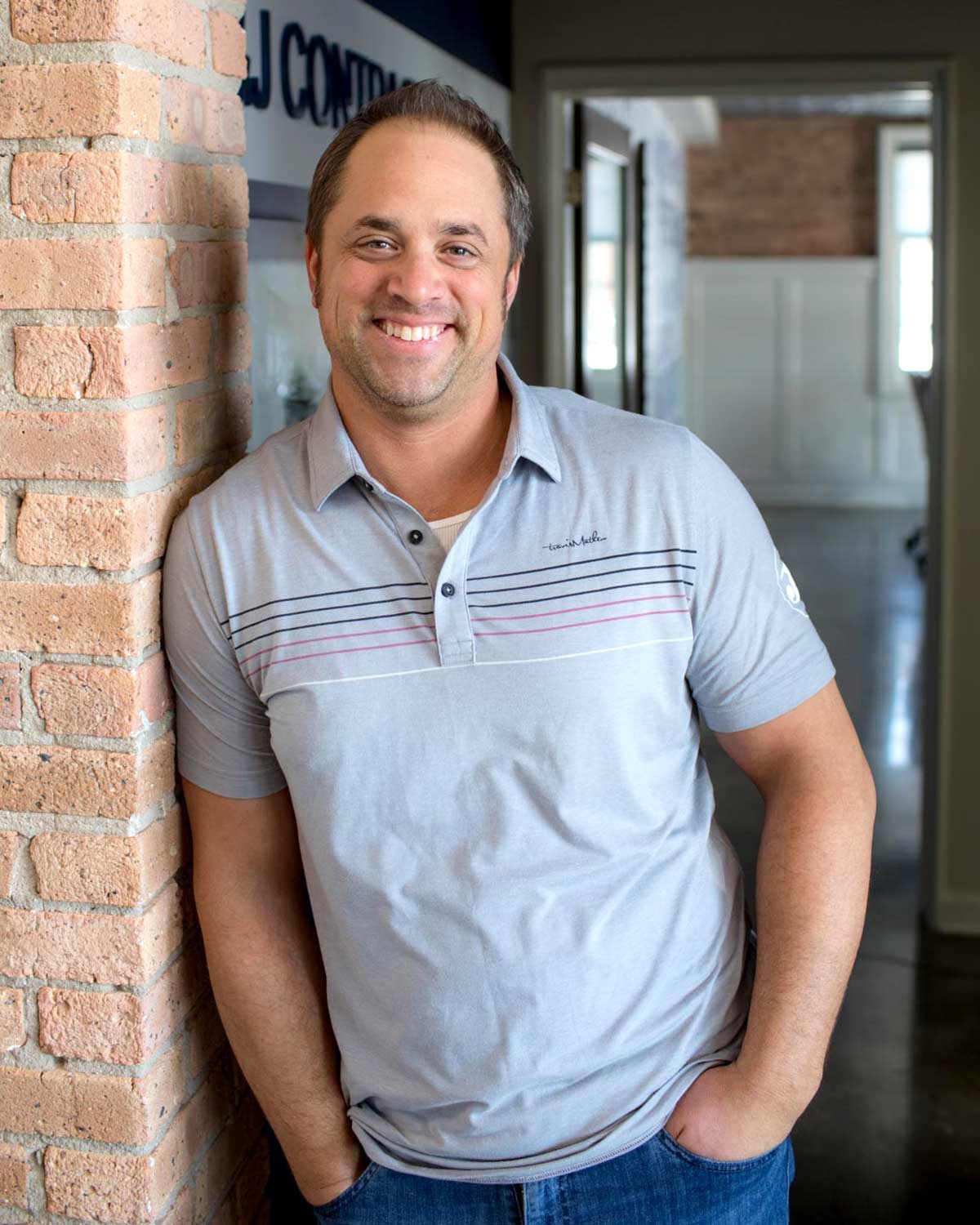 Craftsmanship
True craftsmanship requires an exceptional level of expertise and attention to detail from materials to customer service, and is reflected in every home that we build.
Dedication
Our employees & subcontractors are highly experienced and respected. The dedication they bring represents our transparent and honest approach to exceed expectations.
Family
Family owned & operated since the start means family is at the root of all that we do. We will build the home that's customized to how your family lives, not just any family.